Comments Off

on Facts you must know About the Management Colleges In India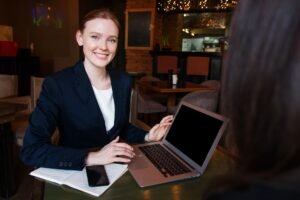 People from various parts of the nation are taking up the opportunities to carry on with Management courses. Management courses in India deal with various kinds of managerial activities. Over here people work in a group to get a particular objective. Managers are professionals who use various resources to achieve the desired objective of the organization. In this article, we will talk about various management courses-
Management Courses in India
People find two types of Management courses in India one is known as UG or undergraduate course. The other is PG or postgraduate course. To get admission in UG courses, the candidate must pass his or her HS examination The Bachelor in Management course has a duration of 3 years. An individual holding a bachelor's degree from a reputed organization is eligible to pursue PG Management courses in India.
It is also mandatory to attend entrance examinations such as CAT, MAT.
Management is a wonderful stream in India, where students from any stream may simply participate. In India, courses are related to the practical, analytical, and theoretical concepts of business management. A person who has earned an MBA from a reputable institution can readily advance in any line of work.
An MBA can specialize in a range of fields. Also, if you have a management degree from a reputable institution, this degree undoubtedly assist you in obtaining a prosperous job. There is employment in a variety of fields, including both governmental and private companies. Marketing is a fantastic field in which to pursue a successful career. For students who have recently completed an MBA from a reputable Indian institution, there are finance and teaching positions are also available.
Hotel Management Course
Aspirants who want to work in the field of hotel management should enroll in a reputable college and complete a course in the field. Moreover, those interested in pursuing a career in hotel management might do so through a UG or  (PG) program. Introduction to food and beverage service, kitchen operations management, cookery, front office management, and so on are some of the most popular hotel management disciplines taught at the undergraduate level.
Aspirants in the field of hotel/hospitality management must have excellent communication skills as well as a charismatic personality. The hotel management industry is rapidly expanding as a result of globalization. Every year, a large number of employees in the hospitality industry add to the economy. These positions are available not only from Indian companies but also from foreign hotel chains. As a result, Hospitality Management is a lucrative job to pursue.
Aside from degree programs, those interested in hotel/hospitality management can enroll in certificate and diploma programs. Diploma in Hotel Management, Diploma in Hotel Management & Catering Technology, Diploma in Hospitality Management, Diploma in Housekeeping, Diploma in Aviation Hospitality and Travel Management, Certificate course in Maritime Catering, Certificate course in Hotel and Hospitality Management, and other similar programs are available.
Apart from the different degree, diploma, and certificate courses available offline, various e-learning sites provide a variety of Hotel Management online courses. Candidates who have passed their Class 12 from a recognized board are eligible to pursue a Hotel/ Hospitality course at the undergraduate level. Many universities often include additional qualifying requirements.
Event Management Course
Aspirants in the field of event management must be able to conceptualize, plan, and organize an event. In addition, which could be a political rally, an award show, an exhibition, or a fashion show, among other things. Identifying the target audience, deciding on the event's topic, planning logistics, and sending invitations are part of the event planning process.
To be successful in the field of event management, individuals must have strong communication skills and be willing to work unusual and long hours. Apart from handling props and logistics, event management as a vocation necessitates people management.
Event management is considered to be a part of the mass communication curriculum offered by India's most prestigious colleges at the undergraduate level (UG). Following that, aspirants might pursue advanced programs in event management specialization at the master's level.
Candidates who want to enroll in event management courses at colleges and also universities at the UG level must have completed their 10+2. It should be from a recognized institution with a minimum aggregate of 45 percent. Most universities also stipulate that individuals wishing to pursue the program must be fluent in both Hindi and English.
On the other hand, for admission to PG programs in the subject of event management. Applicants must be graduates from recognized institutions with passing grades at the undergraduate level. Candidates from any field can enroll in a postgraduate study in event management. However, those with a background in mass communication are favored.
Business Management Course
Business management is concerned with the planning, organizing, and also analyzing of business activities. These activities are required to effectively manage and run a company. You'll discover what makes a company successful in a crowded global market, and obtain the information and skills needed to work for firms of all sizes, from multinational corporations to start-ups.
A business management degree is a popular choice among ambitious entrepreneurs and also company leaders. It equips you with the academic information and abilities needed to pursue worldwide job prospects, as well as a general understanding of business and also in specific areas like finance and human resources.
Also, organizations are searching for managers with flexible abilities to help them succeed as they face the difficulties of economic volatility and global competition. Also, employers are increasingly valuing a strong foundation in commercial acumen and the leadership qualities that business and also management degrees provide.
A variety of business and management courses will help you start or advance your career as a:
Across all industries, middle or senior management is needed.
Manager of Business Development
Owner of a business or entrepreneur
Consultant in Management
Analyst (Business)