Comments Off

on Importance of Internship for B.Tech. students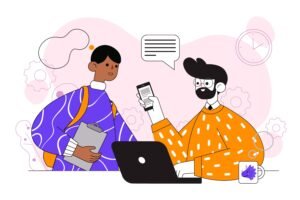 Introduction:
Knowledge is of no value unless you put it into practice
Education is a step to being successful in a career. Education is one of the essential fundamentals to make your career path easy in the future because after education in some specialized field you have something to back you up always. Because in today's dynamic world, competition is brutal and cut-throat in the market and no one will pay you for doing nothing. Just having a degree is not enough, you should know how to make living out of that degree in which you've invested your 4 years. Practical knowledge is important in student life.
Engineering is a very intelligent field and requires certain basic requirements to fetch a good job and for that experience is required. The employability of engineers in India has been a major concern in the last decade. The number of unemployed engineering graduates is increasing every year. Lack of skills and poor practical experience are the major reasons for this.
Importance of Internships:
Meaningful internships can help solve both of these problems because they give students the opportunity to deploy their skills in a real-life environment. Likewise, as per the guidelines of AICTE, every engineering student has to do internships for a certain amount of period.
Industries, Companies, firms, or any other job will ask for work experience because they'll prefer hiring a trained professional with enough work experience in the field rather than a freshman. And students struggle a lot for this at the time of finding a job. Below are the mentioned reasons why internships play a crucial role:
A meaningful internship will prepare you for the workforce –

You will work on real projects, get familiar with current market trends, and develop in-demand technical skills. The internship also allows you to learn professional ethics, improve your communication and interpersonal skills, as well as learn about the corporate world. With an internship, internships give you an opportunity to become an engineer before you graduate, which will facilitate an effortless transition when you join a full-time job.

Helps you land a job –

By participating in an internship, you validate your skill-set, which positively affects your hiring process and increases your chances of landing a job. Also, you can convert your internship into a full-time role if you receive a pre-placement offer (PPO) at the end of your internship. Apart from this, internships can help you build your professional network, which can help you in the future if you apply for jobs.

Explore your options –

Engineering has many aspects. On the other hand, when you are employed, you must work in certain areas. You could, for instance, specialize in web development, data analysis, software development, or software testing as a computer engineer. Taking part in an internship provides you with the opportunity to explore and learn more about the different aspects of your chosen field. This helps you choose the right career or field of study.

Learn from the mistakes –

students while doing an internship goes through many phases, from learning to specialize in one area and they make many mistakes and learn that they should not repeat those in the future. They can take suggestions and guidance from their mentors to correct those mistakes. This will help them to know their strengths weaknesses, skills, and in which area they are most efficient.
Also Read:
When is the right time to apply for an Internship?
The most confusing and unanswered questions among the students. Students don't even bother about the internship in the first year of their college life, because college life has just started, and they think it is not the right time to take so much pressure. Then what is the right time to do an internship for 4 years of the engineering course?
Your internship choice will entirely depend on the kind of internship you are looking for, as well as your experience and knowledge. You must also possess self-taught skills or knowledge. Students typically apply for internships during their summer vacations since the semester ends during that time. An early start will have a greater impact on students.
The best way to obtain real-life experience is to apply as early as possible for internships and to engage yourself in as much real-world experience as you can. As internships provide extensive knowledge, they also help students achieve better academic grades. Virtual internships are also available to students.
It is also possible for engineering students to do an internship before enrolling in a course or after finishing one. It is a good idea to prepare and apply to internships in advance of the company visiting your college after the sixth, seventh, or eighth semester.
Paid vs. Unpaid Internships:
In order to gain experience and knowledge in a field, internships provide a stipend rather than a salary. People are motivated by money, and if someone is working so hard, they should also expect to be rewarded. But, money should not be the only factor to find an internship or job. Because you're going somewhere for experience and learning, there might be chances you'll not get stipends.
However, if an internship is unpaid, students should inquire about the work and expertise they'll receive and whether they can afford to do it as unpaid interns.