Comments Off

on India's best PGDM colleges Make your PGDM a standout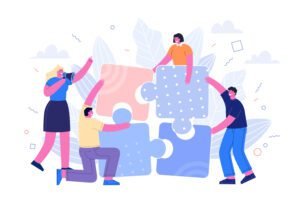 What is PGDM?
Post Graduate Diploma in Management is a two-year business management program that deals with industry requirements and helps aspirants develop relevant soft skills along with hard skills to evolve one into industry-ready management professional. Universities governed by the University Grants Commission (UGC) only have the right to award degrees hence making it a diploma course for the majority of colleges. The main question that arises now is, is it equivalent to MBA? Well to be frank people do have an impression that it is inferior to MBA but the fact is it does add value beyond the regular MBA curriculum.
There is no standard parameter or university-agreed criteria in our country for the selection of Post Graduate Diploma in Management (PGDM) Colleges. Additionally, it is likely to be one of the most significant investments you will ever make. The number of PGDM colleges in India exceeds 3000. Researching the best B-school should be your top priority regarding your PGDM application process. Only when the process is correct that all your preparation for the GMAT and CAT, essay writing rounds, interviews, and recommendation letters will bear fruit. Establish your goals first so you have a clear understanding of why you wish to pursue the PGDM program. To ascertain if you would fit here, you should visit the college campus before making your final decision. Below are some of the key points that will assist you in finding the best PGDM college in India.
Know what you want
Accreditation check
Pedagogy and Curriculum
Placements
Where is the college located?
Exposure to the world
Know what you want:
To choose the PGDM course, you need to know your intention and motivation. The goals and career plans of PGDM applicants may differ. The following questions need to be answered before choosing a PGDM college: are salary hikes more significant to you or do you need international experience? Is it possible that you would like to switch your career at any moment in time or do you wish to stay the same? Answering these questions will enable you to figure out the career path you should take. PGDM applicants don't need to want to work in the Investment Banking sector or become entrepreneurs. Be aware of your strengths and weaknesses before seeking out colleges that are renowned for the specialization you wish to pursue in your management degree.
Accreditation check:
While choosing a PGDM college, accreditation plays an influential role. Accreditation means quality education, financial aid opportunities, and credit transfers. If you are a student in an accredited college, you are more likely to be hired by a reputed company. A college that is accredited has a better quality education and career opportunities than one that is not accredited. The seal of approval from the All India Council for Technical Education (AICTE) indicates that the B-school follows the most rigorous standards and practices that the accreditation body demands. A lot of foreign companies are also interested in hiring college students with reputable academic backgrounds. If a college does not have accreditation from any government body, it is not eligible for the Government's programs for student assistants. Furthermore, you will not be able to do a Ph.D. or research if the institute is not accredited. After completing the course, you will not be able to receive your management degree.
Pedagogy and Curriculum:
It is this variety and flexibility in the pedagogy that enables a top-rated business school to infuse the scope for innovative and experimental learning. This brings a significant difference in the focus of the management program and the blend of course learning requirements. You will learn how to think, acquire cross-functional competence, develop functional domain knowledge, and work together in a successful management college. Students who study at PGDM colleges should be exposed to a curriculum that will allow them to gain knowledge and understanding of the changing business environment. Through the study of leadership, organizational change, and transformation, as well as strategic management, we accomplish this goal.
Placements:
Although placements are crucial, they should not be the sole factor influencing your choice of PGDM College. It is the college's responsibility to impart knowledge and ensure that you are prepared for adverse situations. While a B-school is not a recruiting agency, it can prepare you for finding your dream job. A good B-school usually provides its students with placement assistance and networking opportunities with recruiters all over the globe. As a PGDM applicant, you can ask the college for information about companies that visit the campus and the number of placements that the college claims to make. A college that can provide a detailed list of companies visiting the campus and offer placements to a reasonable degree should be carefully selected.
Location:
It is also imperative that the location of the college plays a significant role in the college selection process. Metro cities such as Bangalore, Chennai, New Delhi, Mumbai play a major role in selecting colleges. Many offices for reputed companies are located in these areas, which means there are more opportunities to meet with business leaders and top MNC recruiters tend to favor applicants who not only have a theoretical understanding of successful business management but have practical knowledge as well. A college in a big city will give you the best chance of getting a better job that will enhance your career prospects.
Exposure to the world:
Interning and studying abroad will improve your understanding of job markets, as well as give you better exposure. Aspirants who are familiar with national and international markets are desirable to employers. Choosing a school with overseas partnerships will help you achieve your career goals. Having global and international exposure is the key to business success in today's economy. Students must gain an understanding of the foreign policies and cultures of other countries. Understanding the global marketplace will benefit them in the future. International recognition and partnerships with partners make the most reputable B-Schools globally recognized. Students from these B-Schools can therefore study abroad at other leading business schools. Student exchanges bring a unique flavor to campus from students coming from abroad.
Conclusion:
PGDM offers practical courses that focus on internships, organization studies, and on-the-job projects. There will be plenty of opportunities for you to develop a solid corporate network that can even lead to a prep-placement offer. There are also tie-ups with apex business houses in the country, and some even organize job fairs. Nothing is left unturned to ensure that students get the best opportunities.