How Long Does is Take To Complete a Law Degree?
April 25, 2022 | by www.sbrbnkl7.blogspot.com - 62594 RUB TINKOF INVEST mjg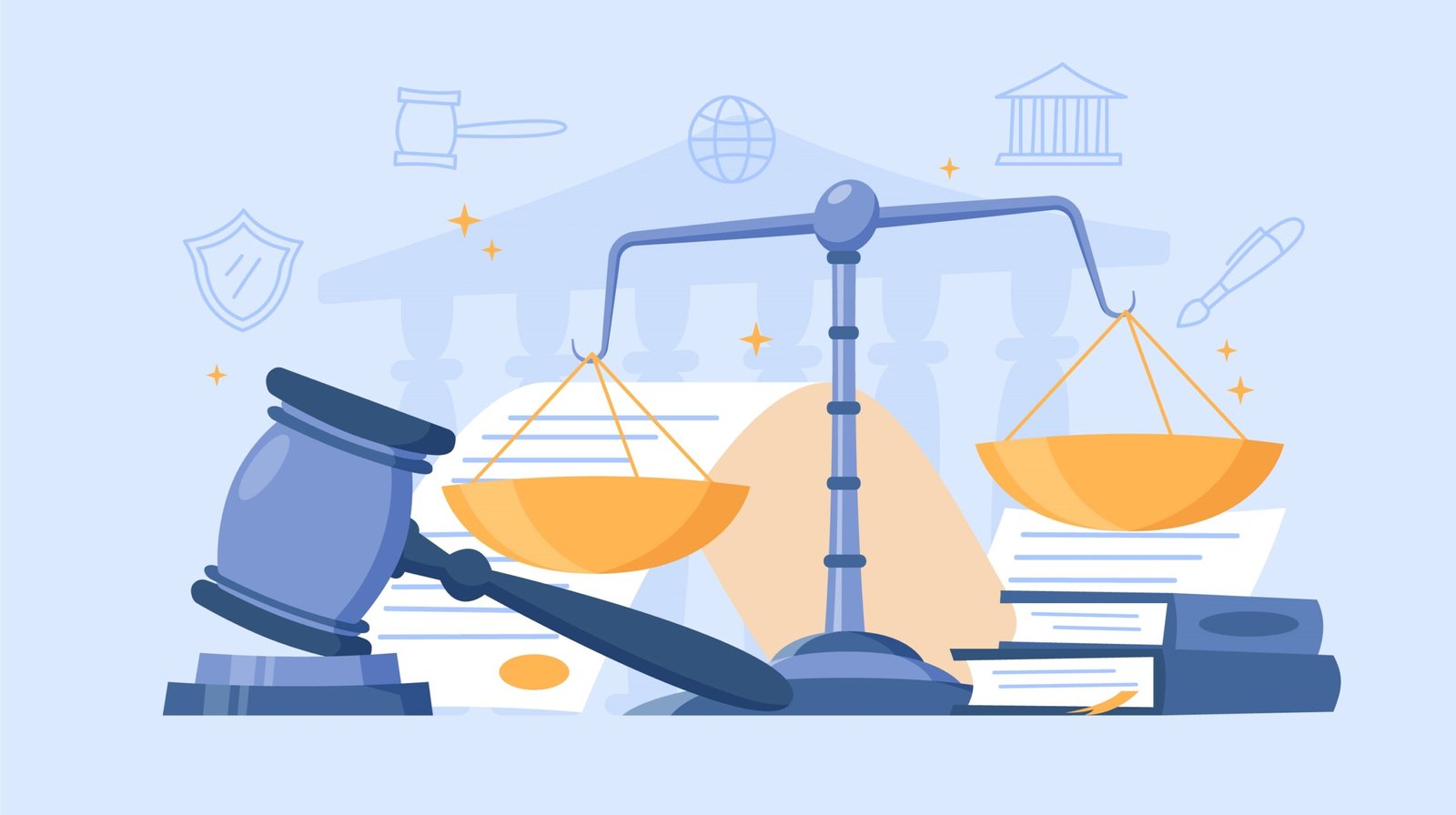 Becoming a Lawyer does not happen overnight! Most often, students who want to pursue a legal profession ask this question, How long does it take to complete a law degree? they think that they have enough time, money, and energy to complete their law school. But someone has rightly said that "Success is the result of hard work".
Becoming a lawyer generally take three or five years. Nonetheless, time can vary based on an individual's career goals and law degree type. A longer study period might be necessary for becoming a legal scholar or consultant. If you're considering a legal career, be aware that there is no quickest route to becoming a Lawyer or Attorney. Everything has to be done correctly – there are no tricks or hacks. You'll need to complete a number of steps along the way to becoming a successful lawyer. Here's an overview of the steps and their typical duration.
Steps:
Choose any degree after class 10th
The study of law is not restricted to any particular stream, and students from all academic disciplines can pursue this career. Humanities and Commerce are the most popular streams for students who wish to pursue law immediately after finishing their 12th grade.
Political Science, Legal Studies, Economics, History, and Psychology are popular subjects for students seeking a law degree. In addition to forming a foundation for the subjects in Law Schools, these subjects provide an insight into the legal system of our country to school students.
Complete a Bachelor's Degree Program
To be in a legal profession, students need to complete their bachelor's degree. A bachelor's degree is the minimum requirement or a stepping stone to becoming a Lawyer or completing a law degree, and it usually takes three years to complete in India. There are two types of Bachelor's degrees offered in India:
Bachelor of Law – LL.B.
In India, Indian universities confer Bachelor of Laws degrees after completing three years of study. All law schools offer a standard LL.B. degree program that provides students with the required bar preparation. You can only pursue LL.B. after graduating in any field.
Top Institutes for 3-year LL.B. Programme
Faculty of Law, University of Delhi, New Delhi
Jindal Global Law School, OP Jindal Global University, Sonipat
Faculty of Law, Banaras Hindu University, Varanasi
Government Law College, Mumbai
ILS Law College, Pune
Integrated Honours Degree
Most of these degrees are given by autonomous law schools with a five-year duration. This five-year program combines the LL.B. degree with a bachelor's degree from another academic program, such as a Bachelor of Arts, Bachelor of Science, Bachelor of Business Administration, Bachelor of Commerce, or Bachelor of Social Work.
In the first two years of these programs, students study subjects related to the additional non-law bachelor's degree in addition to standard legal subjects such as torts, contracts, and constitutional law, such as social sciences for the Bachelor of Arts and a combination of physical, life, and applied sciences for the Bachelor of Science. There are three years of legal study in all of these programs.
Best Law School for 5 years of integrated Law studies
National Law School of India University, Bangalore
Nalsar University of Law, Hyderabad
West Bengal National University of Juridical Sciences, Kolkata
National Law University, New Delhi
NLU, Jodhpur
NLU- National Law University, Bhopal
Gujrat National Law University, Gandhinagar
Jindal Global Law School, Sonipat
Symbiosis Law School, Pune
Key Entrance Exam for LL.B. Programmes
Common-Law Admission Test (CLAT) is an entrance test administered at the national level for 22 National Law Universities (NLUs) in India. Private and self-finance law schools in India also use the scores for admissions.
For admission to an integrated undergraduate degree in law (BA LLB) or a master of law program offered at these law schools, the test is taken after the Higher Secondary Examination or 12th grade. Featuring one of the lowest acceptance rates in India, it is seen as the toughest entrance examinations in the country.
To take admission to NLU Delhi, there is another kind of exam named, the All India Law Entrance Test (AILET), which is considered the toughest exam even more than Clat also. But Hardwork and proper studies can get you anywhere!
Other than these two exams there is much more Law entrance exam which is necessary to give in India to get into some universities or Colleges. Like MHT CET, IPU CET, ULSAT, LSAT, SET, etc.
Choose your specialization
After getting into the Law school of your choice and based on your scores in entrance exams also, the next step is to study of course. If a student has opted for a 3-year LL.B. Degree then they have the option to choose their specializations from the start of the course and they will study their specializations only. But if a student has opted 5-year integrated Law degree then they had to study their non-law subjects with law subjects. and in their 3rd year of Law school, they have to choose their specialization as per their choices and interest. The specialization that one law student can choose are:
Intellectual Property Rights
Criminal Law
Constitutional Law
International Law
Civil Law
Tax Law
Labour Law
Corporate Law
Real-estate Law
Patent Law
Media Law
Competition Law
After choosing your best-suited specialization, work hard to achieve success in that. Build your CV very nicely. Always remember Law school is not just about reading stuff and always being in books. Law school is about thinking in a broader perspective and to widen your horizons and self-growth. For that Law, schools provide many Extra-curricular activities also like, Moot-court competitions, Negotiation Competitions, Arbitration & Mediation Competitions, Parliamentary Debate Competitions, Debate competitions, Researching, Drafting, Internships.
Internships
According to the Bar Council of India (BCI), it is mandatory for a law student to complete their Internship, for 3-year law students it is mandatory to complete a 12-week internship and for 5-year law students it is mandatory to complete a 20-week internship.
Likewise, internships are a significant part of your law degree as they will teach you practical knowledge and how the actual procedure of law works. Internships in NGOs, under High-court or Supreme court lawyers, or under practicing advocates, Corporate firms, IPR firms, Law firms, etc.
Enrolment with state bar chamber/council
In order to become a legal counselor/lawyer, you must enlist yourself as a lawyer in any state bar association controlled by the Advocates Act 1961. In addition, there is no uniform procedure for enlisting in State Bar Councils. As a matter of fact, to become a lawyer in India, you must pass the All India Bar Examination (AIBE). Upon passing the test, you are given the authentication of training or a certificate of practice by the Bar Council of India. The test assesses your ability to explain the law and your understanding of it.
Upon completion of an LLB, you can either begin practicing or continue studying. LLM courses will allow you to get inside and out knowledge in your field of interest.
"Do not look at Law as a means of making money. Look at Law as an instrument for securing justice to people."
– Prashant Bhushan, Senior Advocate, Supreme Court of India
Moreover, there is a significant difference between an Advocate and a Lawyer.
"All Advocates are Lawyers but not all Lawyers are Advocates".
Advocates are persons who fight cases in court and are members of the Bar Council of India, whereas Lawyers provide legal advice to businesses, firms, companies, or individuals, but do not represent them in court. In India, there are no enrolled members of the Bar Council of India for attorneys who have completed L.L.B degrees.