Comments Off

on What can I do after my B.Sc interior design?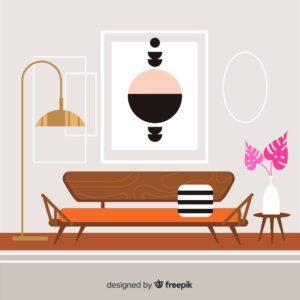 After completing your undergraduate degree B.Sc. in interior design, you might be wondering what the next step is. You may be thinking about a career in interior design or looking to take on additional education to advance your career. This article will discuss some of the after-degree options available to you.
Explore career options
After completing a BSc in Interior Design, you may be thinking about what options are available to you. Here are five career paths to consider:
Graphic Designer
Graphic designers create unique and creative designs for companies, organizations and individuals. They use a variety of media, from Photoshop to Illustrator, to create logos, brochures and other graphics.
If you have a passion for design and have some artistic flair, graphic design is a great option for you. You can find jobs in advertising, publishing or even as an independent contractor.
Check out courses at community colleges or online programs to learn more about graphic design.
Interior Designer
Interior designers work with clients to create functional and beautiful spaces. They may oversee the design of a single room, or they may work on a project that involves dozens of rooms.
Like graphic designers, interior designers use a variety of media to create visuals. They may use drafting software to create floor plans and 3D images of spaces, or they may use paint or fabric to bring ideas to life.
Interior designers typically need a B.Sc. Interior Design degree in design, although some employers may accept the experience as a qualification.
There are many opportunities for interior designers, including jobs in advertising, construction, product design and retail.
Art Director
An art director is the lead designer for an advertising or graphic design project. They work with clients to create a cohesive vision for the project, from concept to finished product.
Art directors need creativity and technical expertise in both design and marketing. They may have a degree in graphic design, photography or another creative field.
Many art director positions are available, including at big agencies and small businesses.
Product Manager
A product manager is responsible for the success of a company's products. They work with clients to develop features that meet customer needs and make money for the company.
A product manager typically has a degree in engineering or business and experience designing and selling products. They may also have experience in customer service or marketing.
Product managers can find jobs at small businesses and tech companies alike.
Interior Designer Trainee (Internship)
If you want to learn more about interior design before committing to a career path, an internship is a great
Search for internships
Once you have completed your Bachelor of Science in Interior Design, there are many opportunities available for you to continue your education and gain experience in the design field. Internships are a great way to gain exposure to different design projects and meet people working in the industry.
Here are a few suggestions on where to look for internships:
Design firms: Many design firms offer summer internship programs that allow students to shadow designers and learn about the different stages of a project.

Design schools: Several colleges and universities offer summer or semester-long design programs that allow students to work on real design projects.

Industry associations: Members of industry associations often have internship programs available that involve working on specific projects related to their industry.

Design competitions: Many design competitions offer paid internship positions as part of the prize package.

Local design studios: Many local design studios offer internship programs that allow students to work on real design projects.
Attend art school
If you want to be a successful interior designer, you should consider pursuing art education. Not only will this give you the creative ability to come up with design concepts on your own, but it will also give you the knowledge of how to approach a project from a different perspective. Additionally, attending an accredited art school will give you access to more diverse resources and opportunities than what you may find at a regular interior design school.
There are a number of art schools across the United States that offer a variety of programs, so it's important to do your research to find one that fits your needs. You can search online or contact the admissions office at the school you're interested in to get started.
Start a design business.
Starting a design business is a great way to make a name for yourself and provide customers with high-quality products. Here are some tips to get started:
Get organized
Before you can start selling your designs, you need to set up a business structure and develop a marketing strategy. This will help you track your progress, identify potential market trends, and plan future campaigns.
Choose the right design style
Once you have organized your business, it's time to choose the style of design that will best suit your products. There are several options available to you, including graphic design, illustration, architecture, B.Sc. in interior design, and fashion design.
Develop an online presence
To reach potential customers, you'll need an online presence. This means creating a website or blog and building an active social media following. It also means investing in marketing tools such as Google AdWords or Facebook Ads.
Research prices and competition
Before starting your own business, it's important to understand the pricing dynamics of the market and the competition level. You can do this by studying industry reports or talking to industry insiders.
Get Certified
After you complete your B.Sc in interior design, you may want to consider certification as a way to further your career. There are a number of certification programs available, and they can give you the skills and credentials you need to become a more successful interior designer.
Certification programs can vary in length, but most offer courses that cover a variety of topics, from design theory to project management. In addition, many programs include mock exams and practicums that allow you to apply what you've learned in class.
If you're interested in pursuing certification, be sure to check out the available options and find the program that's right for you. There are plenty of options out there, so don't hesitate to get started!
Get a job
If you have a degree in interior design, the sky is the limit! There are many career paths open to you after earning your degree. You can start your own business, work for a design firm, or even teach at a college or university.
The options are limitless, but here are some tips to get started:
Research what types of jobs are out there and search for job postings online or in newspapers and magazines.

Network with people you know who work in interior design or who know someone who does. Ask them for advice and connections.

Take classes in resume writing and interviewing skills to improve your chances of getting hired.

Create a portfolio that showcases your best work and highlights your skills and experience in interior design.

Don't be afraid to ask for help when applying for jobs or networking with potential employers. There are many resources available to help you get started in the industry.
Also, Read
Importance of internship for B.Tech students
What you need to know before studying civil engineering