Comments Off

on What Is Postdoctoral Fellowship Program?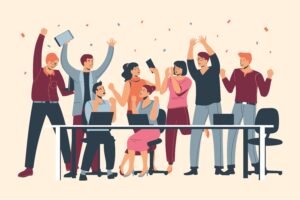 Introduction:
The postdoctoral fellowship program is intended for Indian faculty and researchers who are just getting started in their research careers in India. Moreover, Faculty and researchers will be able to strengthen their research capabilities through Postdoctoral Research Fellowships. Those who are interested in gaining more experience in academia after they receive a doctorate should pursue postdoctoral research. Students can also gain skills as independent researchers through postdoctoral research. For faculty positions in Indian research institutes and universities, postdoctoral training is also a prerequisite.
Top Fellowship Program in India:
In the past, postdoctoral fellowships in India were limited. Over the past few years, there have been a number of postdoctoral fellowship programs in India. In some of these programs, fellowships are offered at the national level, while in others, they are offered at the international level. Listed below are the fellowships that are offered at each level.
CSIR-Nehru Science Postdoctoral Fellowship
National Post-Doctoral Fellowship (N-PDF)
UGC-Post Doctoral Fellowship to Women Candidates
Post-Doctoral Fellowship to SC/ST Candidates
Fulbright-Nehru Postdoctoral Research Fellowships for Indian Citizens
Sir Ratan Tata Post-doctoral Fellowship
ICSSR Post-Doctoral Fellowship
D. S. Kothari Postdoctoral Fellowship in India
Global Leader's Alliance – Fellowship Programme
Above are the best postdoctoral fellowship program in India. There is an ample number of benefits in doing a Postdoctoral fellowship program as it will make students or people more knowledgeable, Researching, enhance their skills, and sometimes also changes the people's perspective to look at the world in a different way.
Likewise, the Benefits of a postdoctoral degree can be that it will diversify your skills outside the graduation learning, help you gain technical knowledge, refine your research skills, it'll build your contact so that you can contact an expert in your research area and can work efficiently, expand your publications, importantly this program will add experience to your CV, and lastly, you will be able to grow a large professional network.
To gain the best knowledge then it has to be under the best faculties of the good universities for liberal Arts. There are many Universities in the world that are best for Liberal Arts, like Stanford, Swarthmore colleges, etc. But here we are talking about India and Indian Fellowship Program.
Alliance School of Liberal Arts:
In India, there are very few universities that provide liberal Arts programs like JNU, DU, Alliance University, etc. Among them, I'll say then Alliance is good because they've recently launched their Liberal Arts School and faculties of Alliance are International from the universities of Oxford, Harvard, etc. and they're focusing very well on their students to grow and develop.
Alliance is good for the liberal arts program because it allows students to choose from a wide range of subjects as they plot their own path to their chosen majors. Before choosing a major, students are encouraged to clarify their passions and goals. To make them competitive in the competitive world ahead, students will be encouraged to master skills in languages, mathematics, and computer science, as well as extracurricular activities such as drama, debate, and sports.
Likewise, Alliance's School of Liberal Arts provides students with a holistic education, instilling values, skills, and knowledge so they can influence their communities and make their mark on the world. The school's faculty are recognized nationally for their excellence in teaching, research, and pedagogy.
In the school of Liberal arts, Alliance University provides three main core themes that are:
Foundation themes include subjects like Social Science, Languages and Humanities, Physical and Natural Sciences, and Fine, Visual, and Performing Arts.
Core courses include Academic Writing, Ethics, Logic, and Rhetoric, And
GLA themes include Governance and Citizenship, Entrepreneurship, Social Welfare and Environment, Communication, Innovation, and Critical Thinking.